Barr Hill Gin Tasting
September 27, 2019 @ 4:00 pm

-

6:00 pm

Free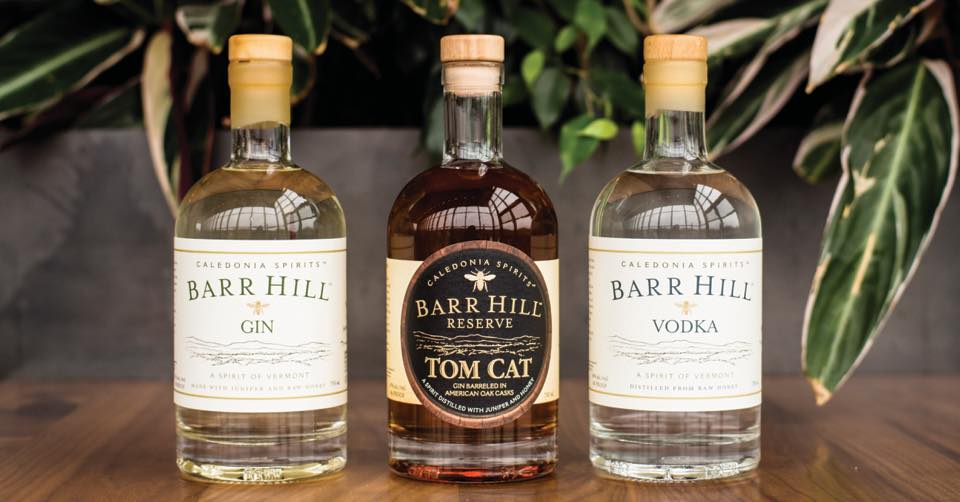 Gin isn't just a summer drink, and we'll prove it to you!  Stop by our Barr Hill gin tasting to see how versatile both their standard gin and Tom Cat can be!
Caledonia Spirits has struck liquid gold with their raw organic honey, and what better way to use it than to make gin?!  The gin makes for a great martini or negroni with a sweet twist, but we really love the Tom Cat.  (Maybe because we love whiskey so much…)  While the Tom Cat shines on it's own, it can be plugged into almost any recipe calling for a brown spirit: instead of whiskey in a Manhattan; instead of rum in an El Presidente; even instead of brandy in a Sidecar.
We'll also be collecting donations for Bee's Knees Week during the tasting to support non-profit bee and pollinator organizations.  Bee populations across the globe are struggling from pollution and pesticides.  If you didn't know, bees are an important cornerstone of our food supply – not just for honey, but they are responsible for just about everything that grows from the ground.